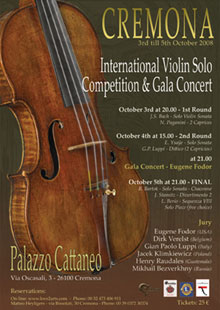 Cremona 2008:
International Solo Violin Competition
From October 3 through October 5, 2008
Hosted by the Palazzo Cattaneo in Cremona, Italy
Location:
Palazzo Cattaneo
Via Oscasali 3
26100 Cremona – Italy
Practical organization: Love²Arts
Prize winners
First prize: Sini Simonen, Finland
Second prize: Takao Hyakutome, Japan
Third prize: Floris Uytterhoeven, Belgium
Jury members
Biography: Mikhaïl Bezverkhny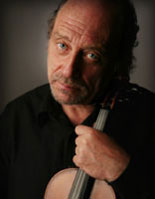 Mikhaïl Bezverkhny was born in 1947 in Saint-Petersburg. At the age of 5, he started his studies with Prof. Liubov Sigal, student of Leopold Auer.
After having completed his studies at the Central Music School of Leningrad, he joined the Tschaikowsky Conservatory of Moscow to study with Prof. Yuri Yankelevitch, one of the most prominent violin professors of the 20th century.
His career started already at the Moscow Conservatory. He won several international first prizes: the Wieniawski Violin Competition in Poznan (1967), the Chamber Music Contest in München (1969), the Chamber Music Contest in Belgrade (1972), the Violin Contest in Montreal (1972), the Interforum in Budapest (1974) and the Queen Elisabeth Violin Competition in Brussels (1976).
Since 1957, he has toured in Russia, Poland, the Czech Republic, France, Austria, Bulgaria, Belgium, Hungary, Germany, Yugoslavia, Spain, Denmark, Sweden, Switzerland, the Netherlands, Israel, England, Mexico, Columbia, the USA, etc. During these years, he has recorded over 40 albums with different recording companies, such as: Melodia, Deutsche Grammophon, Victor and Pavana. He has been the director of the "La Campanella" record company since 1993.
Over the course of his career, Mikhaïl Bezverkhny has been very active as violinist, viola player, composer, director, cinema actor and as President of the Artists for Artists ES-SO-ES association.
Biography: Jacek Klimkiewicz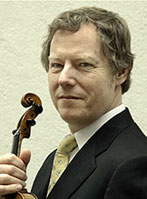 Jacek Klimkiewicz was born in Warsaw, where he studied with Irena Dubiska, a pupil of Bronislav Huberman and Carl Flesch. He soon won the first prize at a competition in Lodz and became leader and solo violinist with the Polish Chamber Orchestra.
He made his orchestral debut at the age of 18, performing Paganini's First Violin Concerto in the National Philharmonic Hall in Warsaw. He completed his studies by attending the master classes of Ilona Feher (Rubin Academy of Music in Tel Aviv) and Henryk Szeryng and taking his concert examination with Wolfgang Marschner in Freiburg.
Jacek Klimkiewicz has been professor of violin at the Folkwang Hochschule in Essen since 1992, serving as dean from 1998 to 2000.
He played first violin with the Sonare Quartet. In addition to making radio and commercial recordings (German Record Critics' Prize, Prix Répertoire Paris and the "Favorites of 1989" record of the year in Miami), he has undertaken several extensive concert tours of most European countries, Japan and South America, and has taken part in interesting music festivals, such as Holland Festival and the Akiyoshidai Music Festival in Yamaguchi (Japan).
Jacek Klimkiewicz plays a violin by Januarius Gagliano, Naples 1770.
Biography: Gian Paolo Luppi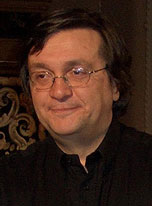 Gian Paolo Luppi was born in 1959 in San Giovanni in Persiceto (Italy). After his classical studies, he graduated in piano, choral music, instrumentation for wind ensemble, composition and conducting. His teachers were B.M. Furgeri, B. Bettinelli, F. Donatoni and A. Solbiati for Composition and T. Gotti, G. Bellini and P. Olmi for Conducting. During his studies, he also attended courses at the Accademia Musicale Chigiana in Siena, the Accademia Filarmonica in Bologna and the Accademia St. Cecilia in Roma.
Since 1984, he has been awarded many prizes in composition competitions. Several of his compositions were performed on Italian, Belgian, Spanish, Vatican and Romanian radio, and on many important festivals in Italy, Spain, Greece, Belgium, Hungary and Romania. His works have been recorded by Edipan (Roma), Crescendo (Bari), Quadrivium (Perugia) and Pentaphon (Roma), and published by Peters (Francoforte) and Edipan (Roma).
Since 1980, Gian Paolo Luppi has worked as a teacher in various Conservatories, and since 1996 he is teacher of Composition at the "G. B. Martini" Conservatory of Bologna. In 2002, he was a guest professor at the Royal University of Stockolm and, in 2003, at the Royal Conservatory of Brussels. In 2005, he taught Composition at the Summercourse of Mirecourt (France).
Biography: Henry Raudales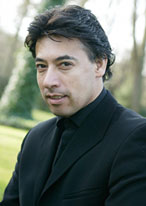 Belgian violinist Henry Raudales was born in Guatemala. His father Enrique Raudales started Henry on the violin at the age of four and he played his first concert at the age of seven with the North Carolina Symphony Orchestra. A few years later, he received lessons from Erick Friedman. In that same period, Yehudi Menuhin invited him to study in London. When Henry was 14 he played for the panamerican union receiving an award for the best young violinist of the year.
Henry also studied conducting with his father, and finished his studies at the Conservatory of Guatemala. When Henry was 16, he became a member of the Royal Flemish Opera of Antwerp and studied at the Royal Conservatory of Antwerp, obtaining first prize and higher diplomas with the highest distinction. That same year he studied with Henryk Szeryng and Mrs Kogan. Some years later he studied conducting and general musicianship at the Guildhal School of Music and Drama.
In 1984 Henry was a member of the Brussels Radio Orchestra. One year later he won the radio competition in Brussels, the concertmaster position at the Royal Flemish Opera and the 2nd prize ex aequo at the Queen Elisabeth Competition in Brussels. Since then, he has been playing innumerable concerts and recitals throughout the world.
Henry Raudales was concertmaster of the chamber orchestra I Fiamminghi which he conducted on many occasions. He was the founder and conductor of the chamber orchestra Celestial Consort (1995-1999). In 1993 he obtained the position of concertmaster of the Essener Philharmoniker, and in 2001 at the Munich Radio Orchestra, where he gets to conduct 2 productions a year. Henry has conducted and played with orchestras at festivals around the world and has made recordings as a conductor, a chamber music player and a soloist. In 2006 he founded the chamber orchestra Camerata Enkabara. Since 2007 he is professor at the Royal Conservatory of Antwerp.
Biography: Dirk Verelst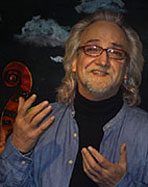 Dirk Verelst, violinist and conductor, studied at the Royal Flemish Conservatory of Antwerp with Franz Wigy and in Geneva with Henryk Szeryng. Afterwards he specialized in the performance of 18th century music with Sigiswald Kuijken and became a member of the Baroque Ensemble "La Petite Bande", with whom he played concerts all over the world and was able to perform on radio and television and to record for well-known record labels.
Dirk Verelst was a violin and chamber music professor at the Conservatories of Antwerp and Maastricht. Since 1991, he is the president of the International Academy of Arts, and, since 2003, the artistic director and president of Love²Arts. In collaboration with the Lakatos Ensemble, he has conducted concerts, live television performances and DVD recordings.
Dirk Verelst was guest professor and conductor at the Xing-Hai Conservatory of Guangzhou (China), guest professor at The Korean International University of Arts in Seoul, guest conductor of the Collegium Musicum of Kyiv, a jury member at different competitions such as the International Shabyt Violin competition in Astana (Kazakhstan), and guest professor and conductor at different master classes with his friends and colleagues, such as Mikhaïl Bezverkhny, Herman Krebbers, Philippe Hirschhorn, Roby Lakatos, Igor Frolov, Igor Oistrakh and Sung-Ju Lee.
Program
1st round (Friday, October 3):
Johann Sebastian

Bach

— Adagio and Fuge from 1 of the 3 sonatas for solo violin (free choice)
Niccolò

Paganini

— 2 caprices (one will be chosen by the jury members)
2nd round (Saturday, October 4):
Eugène

Ysaÿe

— 1 solo violin sonata (free choice)
Gian Paolo

Luppi

— 1 of the 2 caprices from Due Liriche (score)
Final round (Sunday, October 5):
Béla

Bartók

— solo sonata (Chaconne)
Choice piece:


Johann

Stamitz

— 2nd Divertimento: Duo pour violon seul (score)
or
Luciano

Berio

— Sequenza #8

One solo piece of a maximum duration of 10 minutes (no Bach or Ysaÿe)
Gala Concert

Gala Concert at the Palazzo Cattaneo in Cremona with Eugene Fodor on October 4, 2008 at 9pm.
Program: J.S. Bach, E. Ysaÿe and N. Pagganini.