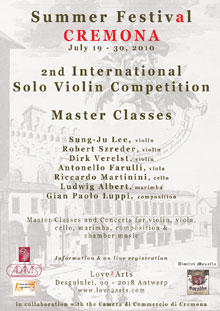 Summer Festival Cremona 2010:
Summer Festival Cremona 2010:
2nd International Solo Violin Competition
From July 27 through July 30, 2010
Hosted by the Camera di Commercio in Cremona, Italy
Location:
Chiesa Santa Maria Maddalena
Via Realdo Colombo 2
26100 Cremona – Italy
Practical organization: Love²Arts
Prize winners
First prize: Takao Hyakutome, Japan
Second prize: Lisanne Soeterbroek, The Netherlands
Third prize: Ji-Woon Jung, Korea
Jury members
Biography: Sung-Ju Lee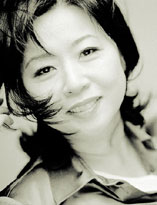 A violinist of dazzling technique and rare sensibility, Sung-Ju Lee has captivated audiences around the world with her "imaginative playing and luminous sound", her "impeccable technique", and her "taste for the dramatic and unflagging sense of authority".
This acclaimed violinist launched her career with a New York debut in 1977 as a winner of "Young Concerts Artists" and was immediately recognized as "a first-rate violinist" by the New York Times.
Designated by Musical America Magazine as one of the country's most outstanding young artists, she has a long list of prizes, starting as a top prize winner of Ewha Young People's Competition in Korea at age 11. She has gone on to win 1st prize in the Wieniawski-Kosciuszko Violin Competition in New York, a top prize in the Sibelius competition in Finland, a special citation as a finalist in the Tchaikovsky Competition in Moscow and a Laureate diploma from Queen Elisabeth Competition in Belgium.
"When Sung-Ju Lee plays, the impact is immediate", noted the Los Angeles Times. "She is exciting and powerful."
"Miss Lee has a tone of pure gold", said the Oklahoma City Journal Record.
Upon graduation from the Julliard School (where she studied with Ivan Galamian, Margaret Pardee, and Dorothy Delay), she was awarded the First Kreisler Fellowship for graduate studies. Her list of accomplishments is impressive, beginning with her appearance as a soloist with the Seoul Philharmonic at the age of 9.
Read Sung-Ju Lee's complete biography on her profile page on the Love²Arts web site
Biography: Gian Paolo Luppi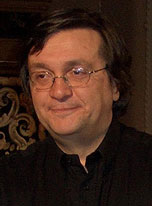 Gian Paolo Luppi was born in 1959 in San Giovanni in Persiceto (Italy). After his classical studies, he graduated in piano, choral music, instrumentation for wind ensemble, composition and conducting. His teachers were B.M. Furgeri, B. Bettinelli, F. Donatoni and A. Solbiati for Composition and T. Gotti, G. Bellini and P. Olmi for Conducting. During his studies, he also attended courses at the Accademia Musicale Chigiana in Siena, the Accademia Filarmonica in Bologna and the Accademia St. Cecilia in Roma.
Since 1984, he has been awarded many prizes in composition competitions. Several of his compositions were performed on Italian, Belgian, Spanish, Vatican and Romanian radio, and on many important festivals in Italy, Spain, Greece, Belgium, Hungary and Romania. His works have been recorded by Edipan (Roma), Crescendo (Bari), Quadrivium (Perugia) and Pentaphon (Roma), and published by Peters (Francoforte) and Edipan (Roma).
Since 1980, Gian Paolo Luppi has worked as a teacher in various Conservatories, and since 1996 he is teacher of Composition at the "G. B. Martini" Conservatory of Bologna. In 2002, he was a guest professor at the Royal University of Stockolm and, in 2003, at the Royal Conservatory of Brussels. In 2005, he taught Composition at the Summercourse of Mirecourt (France).
Biography: Riccardo Martinini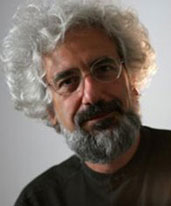 Italian cellist and conductor Riccardo Martinini studied cello with Massimo Amfitheatrof.
Since 1979, Riccardo has performed in concerts for important music institutes and festivals throughout Italy, France, Spain, Switzerland, Eastern Europe, Denmark, Greece, Egypt and Lebanon. He is the president of the Italian Centre for Ancient Music (CIMA) and holds a cello chair at the Conservatory of Bologna. He also founded the "Orchestra Barocca Italiana".
One of the foremost supporters and organizers of the spread of musical philological research in Italy, Riccardo Martinini has contributed to the realization of some thousand different symphonic-choral, orchestral and chamber works and is responsible for the organization of both practical and theoretical courses, seminars and work placements and the carrying out of musical education programs. From 1993 to 1999, Riccardo Martinini was artistic director of the courses in musical interpretation at Villa Rucellai in Prato.
Riccardo Martinini has recorded works for RAI, Radio France, Stradivarius, Tactus and Cimamusic. He is now resident director of the Lorenzo da Ponte Company and of the CIMA Chamber Choir, with whom he is performing the complete, unabridged Cantatas and Oratorios of Bach in Rome. With the Lorenzo da Ponte Company, he has acted as director for several important Italian concert seasons.
Biography: Robert Szreder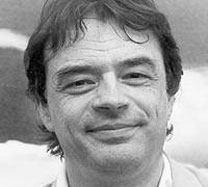 Violinist and pedagogue Robert Szreder, born in 1946 in Poland, teaches violin at the Maastricht Academy of Music. In addition, he is a guest teacher and gives master classes all over the world, including the USA, Russia, Ireland, Poland, Germany, China, and Korea.
He studied with Professor Zenon Brzewski at the academy of Warsaw and has won various awards, among which the International Gaudeamus Interpreters Competition and the Béla Bartók Competition in Budapest. He was given the Medal of Honour for Culture in Poland.
As a violinist, he has performed at a variety of festivals, such as the Holland festival, the Beethoven Festival in Sweden, the Warsaw Autumn in Poland, and the Mozart Festival in the USA. He has toured throughout North and South America, Asia, Poland, Russia, the Czech Republic, Slovakia, Bulgaria, and Hungary, and he has made many radio, television, and CD recordings. He is frequently asked to be a juror at international competitions.
Biography: Dirk Verelst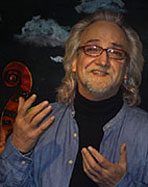 Dirk Verelst, violinist and conductor, studied at the Royal Flemish Conservatory of Antwerp with Franz Wigy and in Geneva with Henryk Szeryng. Afterwards he specialized in the performance of 18th century music with Sigiswald Kuijken and became a member of the Baroque Ensemble "La Petite Bande", with whom he played concerts all over the world and was able to perform on radio and television and to record for well-known record labels.
Dirk Verelst was a violin and chamber music professor at the Conservatories of Antwerp and Maastricht. Since 1991, he is the president of the International Academy of Arts, and, since 2003, the artistic director and president of Love²Arts. In collaboration with the Lakatos Ensemble, he has conducted concerts, live television performances and DVD recordings.
Dirk Verelst was guest professor and conductor at the Xing-Hai Conservatory of Guangzhou (China), guest professor at The Korean International University of Arts in Seoul, guest conductor of the Collegium Musicum of Kyiv, a jury member at different competitions such as the International Shabyt Violin competition in Astana (Kazakhstan), and guest professor and conductor at different master classes with his friends and colleagues, such as Mikhaïl Bezverkhny, Herman Krebbers, Philippe Hirschhorn, Roby Lakatos, Igor Frolov, Igor Oistrakh and Sung-Ju Lee.
Program
1st round (Tuesday, July 27):
Johann Sebastian

Bach

— Adagio and Fuge from 1 of the 3 sonatas for solo violin (free choice)
Niccolò

Paganini

— 2 caprices (free choice)
Eugène

Ysaÿe

— 1 solo violin sonata (free choice)
2nd round (Wednesday, July 28):
Gian Paolo

Luppi

— 1 of the 2 caprices from Due Liriche (score)
Choice piece:


Heinrich Ignaz Franz

von Biber

— Passacaglia
or
Johann

Stamitz

— 2nd Divertimento: Duo pour violon seul (score)
or
Luciano

Berio

— Sequenza #8
Final round (Friday, July 30):
Béla

Bartók

— solo sonata (Chaconne)
One solo piece of a maximum duration of 10 minutes (free choice)
It is not allowed to repeat one of the pieces played in the 1st or 2nd round.