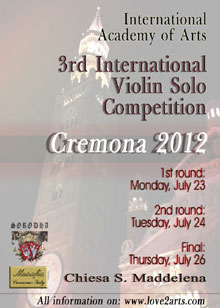 Summer Festival Cremona 2012:
Summer Festival Cremona 2012:
3rd International Solo Violin Competition
From July 23 through July 26, 2012
Hosted by the Camera di Commercio in Cremona, Italy
Location:
Chiesa Santa Maria Maddalena
Via Realdo Colombo 2
26100 Cremona – Italy
Practical organization: Love²Arts
Prize winners
First prize: Clara Kim, USA
Second prize: Na-Yeoung Kim, Korea
Second prize: Maria Shalgina, Russia
Third prize: Gone Baik, Korea
Jury members

Hye-Woon Cho
violin - assistant
Frederic Blockx
secretary
Biography: Mikhaïl Bezverkhny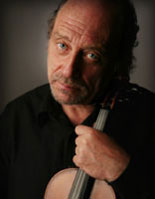 Mikhaïl Bezverkhny was born in 1947 in Saint-Petersburg. At the age of 5, he started his studies with Prof. Liubov Sigal, student of Leopold Auer.
After having completed his studies at the Central Music School of Leningrad, he joined the Tschaikowsky Conservatory of Moscow to study with Prof. Yuri Yankelevitch, one of the most prominent violin professors of the 20th century.
His career started already at the Moscow Conservatory. He won several international first prizes: the Wieniawski Violin Competition in Poznan (1967), the Chamber Music Contest in München (1969), the Chamber Music Contest in Belgrade (1972), the Violin Contest in Montreal (1972), the Interforum in Budapest (1974) and the Queen Elisabeth Violin Competition in Brussels (1976).
Since 1957, he has toured in Russia, Poland, the Czech Republic, France, Austria, Bulgaria, Belgium, Hungary, Germany, Yugoslavia, Spain, Denmark, Sweden, Switzerland, the Netherlands, Israel, England, Mexico, Columbia, the USA, etc. During these years, he has recorded over 40 albums with different recording companies, such as: Melodia, Deutsche Grammophon, Victor and Pavana. He has been the director of the "La Campanella" record company since 1993.
Over the course of his career, Mikhaïl Bezverkhny has been very active as violinist, viola player, composer, director, cinema actor and as President of the Artists for Artists ES-SO-ES association.
Biography: Robert Szreder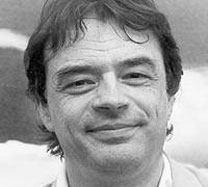 Violinist and pedagogue Robert Szreder, born in 1946 in Poland, teaches violin at the Maastricht Academy of Music. In addition, he is a guest teacher and gives master classes all over the world, including the USA, Russia, Ireland, Poland, Germany, China, and Korea.
He studied with Professor Zenon Brzewski at the academy of Warsaw and has won various awards, among which the International Gaudeamus Interpreters Competition and the Béla Bartók Competition in Budapest. He was given the Medal of Honour for Culture in Poland.
As a violinist, he has performed at a variety of festivals, such as the Holland festival, the Beethoven Festival in Sweden, the Warsaw Autumn in Poland, and the Mozart Festival in the USA. He has toured throughout North and South America, Asia, Poland, Russia, the Czech Republic, Slovakia, Bulgaria, and Hungary, and he has made many radio, television, and CD recordings. He is frequently asked to be a juror at international competitions.
Program
1st round (Monday, July 23):
Johann Sebastian

Bach

— Adagio and Fuge from 1 of the 3 sonatas for solo violin (free choice)
Niccolò

Paganini

— 2 caprices (free choice)
Eugène

Ysaÿe

— 1 solo violin sonata (free choice)
2nd round (Tuesday, July 24):
Paul

Hindemith

— sonata for solo violin opus 31 #2 (1924)

Leicht bewegte Viertel
Ruhig bewegte Achtel
Gemächliche Viertel
Fünf Variationen über das Lied "Komm, lieber Mai" v. Mozart

Choice piece; one of the 8 pieces that made the final of the International Composition Competition 2012 organized by Sorodha:
Choice piece:


Isang

Yun

— Kontraste (2nd movement)
or
Luciano

Berio

— Sequenza #8
Final round (Thursday, July 26):
Choice piece:


Béla

Bartók

— solo sonata (Chaconne)
or
Sergei

Prokofiev

— solo sonata opus 115 (complete)

One solo piece of a maximum duration of 10 minutes (free choice)
It is not allowed to repeat one of the pieces played in the 1st or 2nd round.