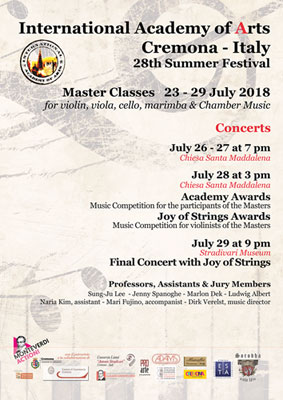 Summer Festival Cremona 2018:
Summer Festival Cremona 2018:
Academy Awards Competition for violin, viola, cello and marimba
On July 28, 2018
Practical organization: Love²Arts
Location:
Chiesa di Santa Maria Maddalena
Via Realdo Colombo 2
26100 Cremona – Italy
Prize winners
Dimitri Musafia Prize: Joungha Kim, Korea
Second prize: Sooin Shin, Korea
Third prize: Seungyoon Kim, Korea
Jury members
Biography: Ludwig Albert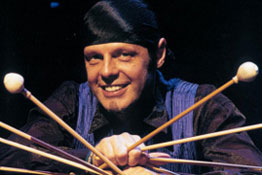 Internationally highly acclaimed, Ludwig Albert belongs with the top-flight of marimbists nowadays. After obtaining with greatest distinctions a First prize Percussion, the Superior Diploma and a Masterdegree specialisation marimba at the Royal Conservatory of Music in Antwerp (Belgium), he was in 1994 the first Belgian marimbist admitted to the Toho Gakuan Music School in Tokyo, where he studied marimba specialisation with the Japanese marimba-virtuoso Ms. Keiko Abe. Afterwards he was invited by Ms Abe and performed with her on several concert tours.
Starting 1995 Ludwig Albert searched for new sound-combinations and founded the duo "Patrasche" with the unique combination of marimba and voice. They mainly perform Albert's own compositions, creations and improvisations, all based on International traditional folk songs.
As Professor marimba he created Europe's first Marimba Master department and degree at the Royal Conservatory of Antwerp. He also established a marimba training at the Leuven University College of Arts (campus Lemmens Institute).
Read more on his web site
Biography: Marlon Dek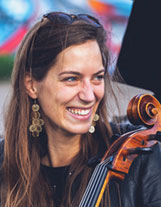 Marlon Dek started her musical education in her hometown Goes. After her studies at the Royal Conservatory in Ghent with Judith Ermert, she started playing in several classical orchestras such as the Royal Flemish Philharmonic, the Flemish Opera and Casco Phil as a freelance cellist. She also performs with dance companies, jazz musicians such as Jef Neve, and various pop groups.
Marlon took masterclasses with Ernst Reijseger, Jean-Guihen Queyras, Wen-Sinn Yang, Wolfgang Boettcher, Mischa Maisky, Maria Kliegel and Steven Isserlis.
Marlon teaches with enthusiasm at CKB Bergen op Zoom and at the Strijkersacademie, and has several private students.
Biography: Mari Fujino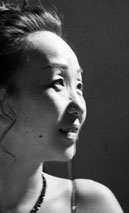 Mari Fujino, born in Ishikawa (Japan), graduated in 1998 from the Tokyo University of Music "TO-HO" under the guidance of Izumi Komoriya, and in 2002 from the Conservatory "GB Martini" in Bologna with full marks, praise and honorable mention under the guidance of Maestro Carlo Mazzoli. In 2003, she graduated from the three-year course of Chamber Music held by the International Piano Academy of Imola under the guidance of Maestro Pier Narciso Masi. She also followed training seminars held by pianists Arnaldo Cohen, Tomislav Bainov, Karl-Heinz Kämmerling, and improved with Maestro Pier Narciso Masi and Maestro Massimo Neri.
Mari has been awarded in several national and international competitions, both in solo and chamber music categories, and has worked as a piano accompanist at master classes and music courses led by various renowned teachers. She also lends her work as a pianist for the two-year experimental courses of higher education, held at the state-recognized Musical Institute "Orazio Vecchi" of Modena, and for the improvement courses of the School of Portogruaro, besides her constant collaboration with the Haydn Orchestra of Bolzano.
Mari Fujino has an intense concert activity both as a soloist and in various chamber ensembles, as well as in collaboration with various instrumentalists and singers.
Biography: Naria Kim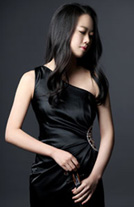 Naria Kim made her soloist debut performing with the Seoul Philharmonic Orchestra as a winner of the Seoul Philharmonic Orchestra Soloist Audition at the age of twelve.
She is a prize winner of numerous national and international competitions including the Kumho Young Artist Audition, the Seoul Philharmonic Orchestra Soloist Audition, the Osaka International Music Competition, the Eurasia International Violin Competition, 1st prize at the Alexander & Buono International String Competition, 1st prize at the CBS national competition, overall grand prize at the Korean artist association competition, 1st prize at the Seoul philharmonic orchestra competition and second prize at the Korea Times Competition.
Naria Kim attended the Korea National University of Arts through the early entrance program for gifted students, completing her BM in only three years. She continued her study at the Yale School of Music and is a recent graduate of the SUNY Stony Brook where she studied with Philip Setzer as a DMA student.
Recently, she has joined the Chung-Ang University as a faculty member, became a member of the "We Soloists" Chamber group and the JK Ensemble, and is serving as Concertmaster of the New Korea Philharmonic Orchestra.
Biography: Sung-Ju Lee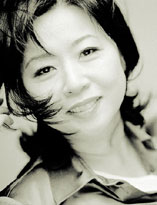 A violinist of dazzling technique and rare sensibility, Sung-Ju Lee has captivated audiences around the world with her "imaginative playing and luminous sound", her "impeccable technique", and her "taste for the dramatic and unflagging sense of authority".
This acclaimed violinist launched her career with a New York debut in 1977 as a winner of "Young Concerts Artists" and was immediately recognized as "a first-rate violinist" by the New York Times.
Designated by Musical America Magazine as one of the country's most outstanding young artists, she has a long list of prizes, starting as a top prize winner of Ewha Young People's Competition in Korea at age 11. She has gone on to win 1st prize in the Wieniawski-Kosciuszko Violin Competition in New York, a top prize in the Sibelius competition in Finland, a special citation as a finalist in the Tchaikovsky Competition in Moscow and a Laureate diploma from Queen Elisabeth Competition in Belgium.
"When Sung-Ju Lee plays, the impact is immediate", noted the Los Angeles Times. "She is exciting and powerful."
"Miss Lee has a tone of pure gold", said the Oklahoma City Journal Record.
Upon graduation from the Julliard School (where she studied with Ivan Galamian, Margaret Pardee, and Dorothy Delay), she was awarded the First Kreisler Fellowship for graduate studies. Her list of accomplishments is impressive, beginning with her appearance as a soloist with the Seoul Philharmonic at the age of 9.
Read Sung-Ju Lee's complete biography on her profile page on the Love²Arts web site
Biography: Jenny Spanoghe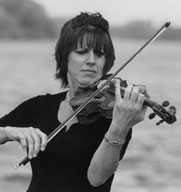 Jenny Spanoghe is known as a Belgian virtuoso soloist, on violin and viola. She is primarius of the Landini string quartet and the Trio Landini piano trio. With Jan Van Landeghem (composer, organ, piano and harpsichord-player), she forms the Landini Duo.
Her repertory goes from baroque to contemporary music. She created over 100 compositions, and a lot of composers dedicated their work to her. She is also the protagonist of a new type of instrument, the 5-string viola.
Jenny gives recitals in Belgium and abroad, in which she changes from violin to 5-string viola and to viola.
Jenny is professor of violin and chamber music at the Fontys Conservatory at Tilburg (Netherlands).
She received a lot of prizes in Belgium and abroad (prize of Sabam, first Prize of Dexia-Brussels and Prize of the French Foundation in Paris). Jenny made about 15 cd's, and is in her free time a painter (canvas on oil) and writes poems in three languages.
Biography: Dirk Verelst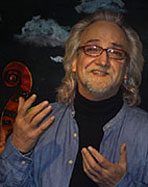 Dirk Verelst, violinist and conductor, studied at the Royal Flemish Conservatory of Antwerp with Franz Wigy and in Geneva with Henryk Szeryng. Afterwards he specialized in the performance of 18th century music with Sigiswald Kuijken and became a member of the Baroque Ensemble "La Petite Bande", with whom he played concerts all over the world and was able to perform on radio and television and to record for well-known record labels.
Dirk Verelst was a violin and chamber music professor at the Conservatories of Antwerp and Maastricht. Since 1991, he is the president of the International Academy of Arts, and, since 2003, the artistic director and president of Love²Arts. In collaboration with the Lakatos Ensemble, he has conducted concerts, live television performances and DVD recordings.
Dirk Verelst was guest professor and conductor at the Xing-Hai Conservatory of Guangzhou (China), guest professor at The Korean International University of Arts in Seoul, guest conductor of the Collegium Musicum of Kyiv, a jury member at different competitions such as the International Shabyt Violin competition in Astana (Kazakhstan), and guest professor and conductor at different master classes with his friends and colleagues, such as Mikhaïl Bezverkhny, Herman Krebbers, Philippe Hirschhorn, Roby Lakatos, Igor Frolov, Igor Oistrakh and Sung-Ju Lee.
Program for violin
Niccolò

Paganini

— 1 Caprice (free choice)
Johann Sebastian

Bach

— 1 movement from Solo Sonatas & Partitas (free choice)
Program for viola
Johann Sebastian

Bach

— 1 movement from Solo Sonatas & Partitas (free choice)
1 Caprice by

Hoffmeister

,

Campagnoli

or

Paganini

, or the same level of difficulty
Program for cello
Johann Sebastian

Bach

— 1 movement from the Suites for solo cello (free choice)
Carlo Alfredo

Piatti

— 1 of the 12 Caprices for solo cello, op. 25 (free choice)
Program for marimba
Ludwig

Albert

— Feel the sunlight
or Keiko

Abe

— Variations on Dowland's Lachrimae Pavane
or Paul

Smadbeck

— Virginia Tate
Markus

Halt

— Marimbics
or Joz

Metzger

— Spiral Passages
or Anna

Ignatowicz

— Toccata
or Eric

Sammut

— Caméléon
or Chin Cheng

Lin

— Kaleidoscope
or L. H.

Stevens

— Rhythmic Caprice
or N. J.

Zivkovic

— Ultimatum