Biography: Máté Szücs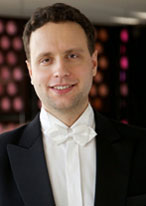 Máté Szücs was born into a musical family in Debrecen in Hungary in 1978, where he started his violin studies with Zs. Szesztay. He was eleven when he won the Special Prize of the Hungarian Violin Competition for Young Artists and shortly after he won the First Prize of the Violin Competition of Szeged (with Prof. F. Szecsodi) and the First Prize for the Best Sonata Duo of the Hungarian Chamber Music Competition.
Máté was seventeen when he changed from the violin to the viola. He graduated from the Royal Flemish Conservatory in Brussels (with Prof. Ervin Schiffer) and in Antwerp (with Prof. Leo de Neve) with the highest distinction, and undertook a period of further study at the Chapelle Musicale Reine Elisabeth in Waterloo (with Prof. Ervin Schiffer) where he obtained his diploma with the highest distinction.
Máté won the First Prize for Viola at the International Violin and Viola Competition in Liège in Belgium, and was also a finalist at the International Viola Competition "Jean Françaix" in Paris and is a Laureate of the International Music Competition "Tenuto" in Brussels. Máté was and is a member of various chamber ensembles such as the Con Spirito Piano Quartett, the Mendelssohn Ensemble, the Trio Dor and the Enigma Ensemble. Formerly holding the position of solo viola player in various prestigious orchestras such as the Royal Philharmonic Orchestra of Flanders, the Bamberger Symphoniker, the Staatskapelle Dresden, he is currently solo viola player of both the Frankfurt Radio Symphony Orchestra and the Deutsche Kammerphilharmonie Bremen.
Between 2007 and 2009, he was a teacher at the Conservatory in Saarbrücken, and since the summer of 2006 he is professor at the "Thy Masterclass" chamber music summer course in Denmark. Máté regularly plays as a soloist in Europe. Since February 2010, he is appointed 1st solo viola of the Berlin Philharmonic Orchestra.