Biography: Riccardo Martinini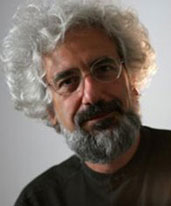 Italian cellist and conductor Riccardo Martinini studied cello with Massimo Amfitheatrof.
Since 1979, Riccardo has performed in concerts for important music institutes and festivals throughout Italy, France, Spain, Switzerland, Eastern Europe, Denmark, Greece, Egypt and Lebanon. He is the president of the Italian Centre for Ancient Music (CIMA) and holds a cello chair at the Conservatory of Bologna. He also founded the "Orchestra Barocca Italiana".
One of the foremost supporters and organizers of the spread of musical philological research in Italy, Riccardo Martinini has contributed to the realization of some thousand different symphonic-choral, orchestral and chamber works and is responsible for the organization of both practical and theoretical courses, seminars and work placements and the carrying out of musical education programs. From 1993 to 1999, Riccardo Martinini was artistic director of the courses in musical interpretation at Villa Rucellai in Prato.
Riccardo Martinini has recorded works for RAI, Radio France, Stradivarius, Tactus and Cimamusic. He is now resident director of the Lorenzo da Ponte Company and of the CIMA Chamber Choir, with whom he is performing the complete, unabridged Cantatas and Oratorios of Bach in Rome. With the Lorenzo da Ponte Company, he has acted as director for several important Italian concert seasons.