Helping young talent is our duty; quality and creativity are the keywords
The International Academy of Arts was founded in 1991 after a successful master class in France. The Academy is organizing master classes, violin competitions, and work shops around the world.
Since 2006, the practical side of the organization of events is in the hands of Love²Arts.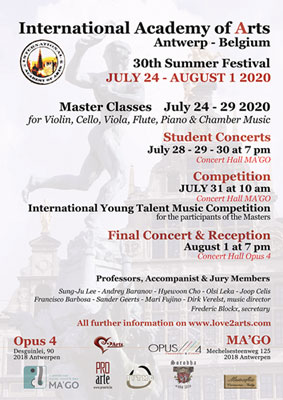 Summer Festival 2020 — CANCELED
Due to the ongoing problems regarding COVID-19, we regret to inform you that the planned 2020 edition of the Summer Festival was canceled.
We hope to see you again next year!