Helping young talent is our duty;
quality and creativity are
the keywords.
The International Academy of Arts is an npo founded in 1991 after a successful master class in France.
We have organized master classes, competitions and workshops around the world. Since 2006, the practical organization of events is handled by
Love²Arts
.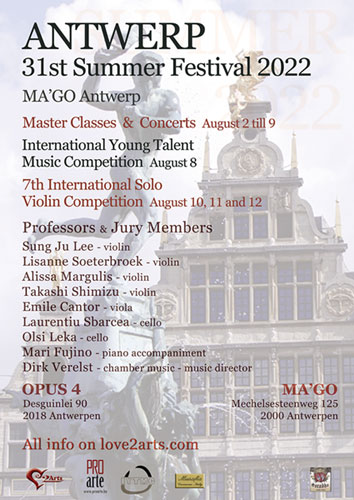 Love²Arts are currently organizing the 2022 edition of the Summer Festival. It consists of Master Classes, Concerts, the International Young Talent Music Competition and the 7th International Solo Violin Competition.
Click here to find out more.