Biography: Robert Szreder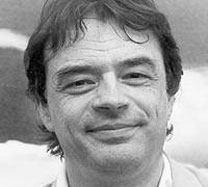 Violinist and pedagogue Robert Szreder, born in 1946 in Poland, teaches violin at the Maastricht Academy of Music. In addition, he is a guest teacher and gives master classes all over the world, including the USA, Russia, Ireland, Poland, Germany, China, and Korea.
He studied with Professor Zenon Brzewski at the academy of Warsaw and has won various awards, among which the International Gaudeamus Interpreters Competition and the Béla Bartók Competition in Budapest. He was given the Medal of Honour for Culture in Poland.
As a violinist, he has performed at a variety of festivals, such as the Holland festival, the Beethoven Festival in Sweden, the Warsaw Autumn in Poland, and the Mozart Festival in the USA. He has toured throughout North and South America, Asia, Poland, Russia, the Czech Republic, Slovakia, Bulgaria, and Hungary, and he has made many radio, television, and CD recordings. He is frequently asked to be a juror at international competitions.